5 Best Miniature Perfume For Men: Guide To Gifting Fragrance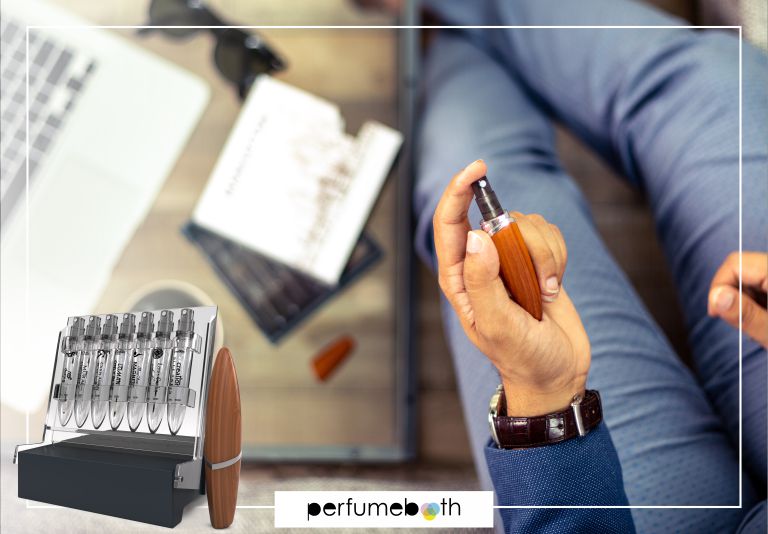 It may seem that men are not too concerned about the perfume they use, but the truth is men love to have a collection of perfumes and Deo. What can be a better gift than a miniature bottle of perfume? No matter if you have to give a gift to your partner, friend, brother, or even father, nothing can be a better gift than a miniature perfume. The best part about the miniature perfume is that it comes handy at the time of traveling, and short trips.
If you want to make this a unique gift, you can also gift different miniature perfumes for men.
Check this list of gorgeous, magical-smelling miniature perfume for men:
Versace Eros:
In addition to branded watches and amazing personality, you also need a magical fragrance to win your lady love. The fragrance of Versace Eros Cologne is something that your lady love will think before she falls asleep. Thus, buy this miniature perfume for men and let her fall in love with you. This miniature perfume has the aromatic notes of mint, tonka bean, and geranium. Trust us; this perfume will give you an unforgettable fragrance. You can even plan to make this your signature perfume as the perfume comes at a pretty affordable price.
Jean-Paul Gaultier:
This perfume is sophisticated and seductive. Perfect for date nights as well as casual evenings, apply this scent, and you will definitely charm everyone around. Jean-paul Gaultier has an irresistible effect and will give you an unforgettable fragrance. This perfume is also known by the name Le Male in many markets. The base notes of this miniature perfume for men consist of lavender, cool mint, tart orange, and the sweet and spicy accent of cardamom. The fragrance has the capability to set your mood, and it will keep you refreshed for at least 8-9 hours.
Chrome by Azzaro:
This perfume was introduced in the year 1996, and since then, it has been one of the favorites of men all around the world. This perfume has crisp, clean, and scent with oriental tones. The tones of this miniature perfume for men comes from ginger and rosemary. A hint of lemon makes this fragrance a bit light and refreshing. You should add this scent to your collection for all occasions and events. You can even use this cent for everyday use.
Jimmy Choo:
Who doesn't know the name of Jimmy Choo? It is one of the most luxurious and sophisticated fragrance choices. Wear this scent, and you will witness people getting attracted in the direction you walk. This miniature perfume for men was introduced in the year 2014, and since then, it has witnessed a sharp increase in sales. The perfume has a fragrance blend of honeydew melon and pineapple. The bottom note of the fragrance consists of patchouli, which adds a masculine scent to the perfume. You can wear this fragrance to anywhere you go. No matter if you are going to the gym, office, or party, this fragrance is perfect.
Boucheron:
Launched in the year 1991, this perfume represents complete balance in the fragrance. It has a mixed note of orange, lavender, and lemon verbena. This mixed fragrance creates both refreshing and different scents.
Miniature perfumes are best for people who are traveling continuously, but they also want to stay refreshed. If you are one of those who have to travel a lot for business trips, buy these Top international perfume and stay refreshed with these magical scents.