7 Reasons to Admire Perfume Selfie
Finding good perfume is always a universal desire for perfume freaks but testing a perfume in online shopping is almost impossible. Reading notes before buy or checking description of a perfume before placing an order can serve well for veteran perfume lovers, but what about the beginners? In these cases a perfume selfie can work wonderfully.
What is perfume selfie?
Perfume selfie is a new concept introduced in market by Perfumebooth, the online perfume shop. It is a economy option for perfume freaks to test costly international branded perfumes at compromised rate but without compromising quality. Perfumebooth has introduced Perfume Selfie for Women and Men at each item is the collection of seven awesome perfumes.
How the perfume selfie is presented?
For example, the Lurve perfume selfie from Perfumebooth is made of 7 great quality perfumes from best perfume houses. Let's take a quick look: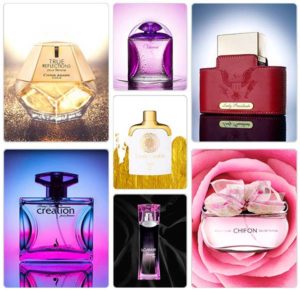 Chifon – Emper,
Lady Presidente – Emper,
True Reflections – Chris Adams,
Lomani Sensual – Lomani,
Viveca – Maryaj,
Gold – Louis Cardin
All the perfumes are of floral and fruity family and offer rich, opulent fruity and floral fragrance for all users, which are specially women special. If you want to buy a perfume selfie for girls, you can confidently go for Lurve from Perfumebooth only at a price of Rs 475. You can test all 7 perfumes and order for the best ones according to your personal discretion. There are total 6 perfume selfie products with Perfumebooth that are Perfume Selfie for Women and Men, respectively.
The benefits of buying a perfume selfie
There are multiple benefits of buying a perfume selfie from Perfumebooth. These are narrated here with outline details:
Inexpensive price and quality perfume, which you can test
You will get gift voucher of Rs 501, which you can redeem at the time of purchasing perfume from Perfumebooth
The packaging is attractive in terms of look
It is absolutely portable.
It looks awesome it is moderately priced, and you can gift it to your loved one
You can buy it for men or women as needed
The perfume selfie can be used as perfume testing before you order bigger quantity.
These are the 7 reasons you will surely find Perfume selfie from Perfumebooth is a viable purchase option. Check the website and 6 variants before you place your order. All variants are unique in their way and will help you to enjoy some of the best perfumes of the world in a peanut price.