Enjoy The Essence Of Man With Brut Perfumes
Perfume is much more than just a good scent. It defines your style, tells others about your personality revealing your true layers with various notes of the perfume. Perfume experts urge users to buy something which depicts their personality in the best manner or show a side of the personality, which they want to highlight due to this. There are various men's perfumes available in this country starting from the good old Old Spice to the new ones available Lomani or Scent shot Signature. Among all these leading perfume brands for men, there is one brand that particularly stands out and that is Brut De Paris.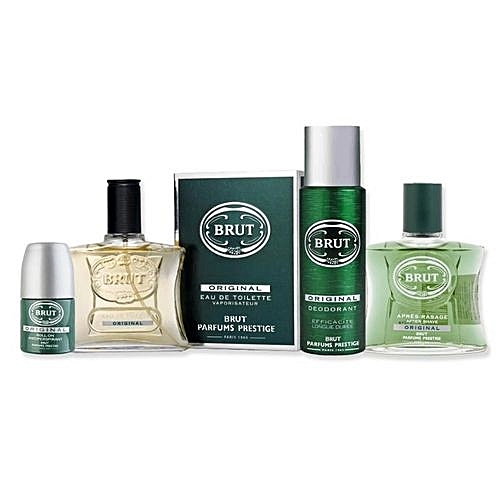 Created by Unilever group, Brut was launched in Paris in the 1960s and since then it has been known for the classic men only fragrance popular around the world. Perfumers working with the brand tried to bring out the confident, charming character of the gentleman through these perfumes. With various options available with the brand, you can get a distinct perfume suitable to your masculinity and personality adding the right zest to it. After all, it is all about class and sophistication that the brand exudes through its perfume range.
In 1968, the brand started with one perfume developed by Faberge with the help of the popular artist Karl Mann. That perfume defined the true manliness with its scent bringing out a distinctive masculine personality that empowered men of that time and has been doing it today. The first Brut perfume contained top notes of basil, anise giving it herby touch, bergamot, and lemon for that zest and aromatic lavender. The middle notes of contained floral notes of geranium, ylang-ylang and jasmine for that elegant touch and warm surprise. The base held both this layer together, adding a warm yet manly touch to the fragrance with aromatic sandalwood, patchouli and vetiver, with green notes of oakmoss, and tonka beans and sweetness of vanilla.
After the success of this amazing masculine fragrance, over the past decades, Brut developed 7 unique range of perfumes and grooming range having the scent of the range. Some of the popular fragrance range available with the brand are:
Brut Original range: The Original Brut range contained the first Brut perfume that was launched in 1968 and making it available in the form of the eau de toilette. Cologne, deodorant spray and roll on for the man of today.
Brut Oceans range: This range is all about freshness and energetic lifestyle. Containing main accords of water, aquatic, seawater, marine, saltwater and other such fresh notes, this perfume range is ideal for hot months. It will make you feel relaxed and energetic with its clean and crisp fragrance reminding you about the beachside holiday.
Brut Musk range: Musk is one of the most popular fragrances used in men's perfumes and sensuous fragrance. Bringing out this aromatic and masculine scent in the form of pulsating perfume for men, Brut Musk range is all about sophisticated style. It has dark, intense woody notes making it a perfect pick for late night outs, parties and for club nights.
You can buy these perfumes online in India on popular perfume stores at a good price. If you want to try out something else, international men's perfume range has ample options for you available at a low price.