Go For Fresh Notes To Smell Good Around The Year
Among all the perfume notes, there are certain accords that can go along with every season without fail. Fresh notes are one such perfume note category consisting of perfumes that are refreshing, aromatic and can be worn in every season. This category is also known as the universal perfume category as it is designed to suit everyone's perfume palate. This perfume family consists of fragrances having citrus, aquatic, herby, minty, and fresh and any note, which is refreshing and cooling. Ideally, fresh notes are suitable for summer and monsoon season, but you can wear them around the year without any issue. Here's how you can do it,
Choose Fresh Perfume For The Season:
Although there are several perfumes available with various brands, if you are looking for best results, go for perfumes with a hint of season. For summer and spring months, you can go for the fresh perfumes that contains floral and fruit accords along with fresh accords. These will keep you smelling marvellous throughout the day even when heat is way up. To smell amazing in the monsoon season, a fresh notes are enough so you do not need any other accord along with it. You can try out perfumes such as Chill Bleu perfume for perfect fresh aroma.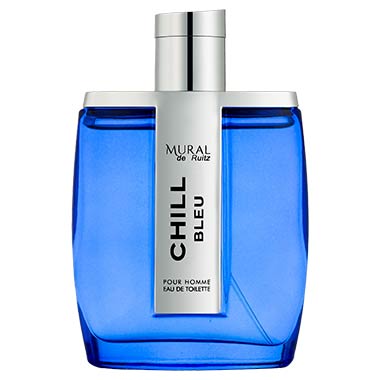 Just look for refreshing herbs like coriander, cardamom, mint, and peppermint and tea tree for cooling freshness. For autumn and winter season, fresh perfumes with slight warmth to it will be best. Go for any perfume that contains spices like cinnamon, pepper, black pepper and woody accords such as sandalwood, cedar wood, rosewood and patchouli. Doing this will keep you smell marvellous with a touch of freshness.
Top It With Deodorant Of Similar Scent:
Several body sprays are also available in fresh notes and can come in handy to make you smell marvellous. To make your fragrance last all day long, you can layer your perfume with a similar smelling deodorant. This will help in sealing your perfume notes, revealing them slowly as the day passes by. You can also carry the deodorant of fresh notes in your bag as well as it is very lightweight. Brands like Lomani, Colour Me, New NB, Louis Cardin, America, Rich & Ruitz are offering a wide range body sprays with fresh notes for men and women. Choose what suits you best from international perfume shop and use it to smell marvellous.
Best Perfume Gift:
Out of all the benefits, this is the best one about fresh accords. In case you are planning to buy a gift for someone and feeling clueless about the right fragrance, fresh notes are ideal. You can go for any perfume that has fresh accords and gift it to your beloved. These are universally loved perfumes by men and women suitable for around the year use.
Several Indian online perfume stores are providing wide range of international perfumes with fresh aroma. You can choose single perfume variant or go for the perfume deodorant combo packs as per your budget and needs. Fresh notes are suitable for every season so make them part of your grooming routine.