How To Choosing Body Spray and Apply
Perfumes body spray are the best alternative for guys who prefer the pleasant perfume and rather subtle fragrance, than the cologne's strong scent. The best part about the body spray is that they are easily available and are super affordable for day to day use such as- Before and after the gym, or even after a quick shower for pleasant results.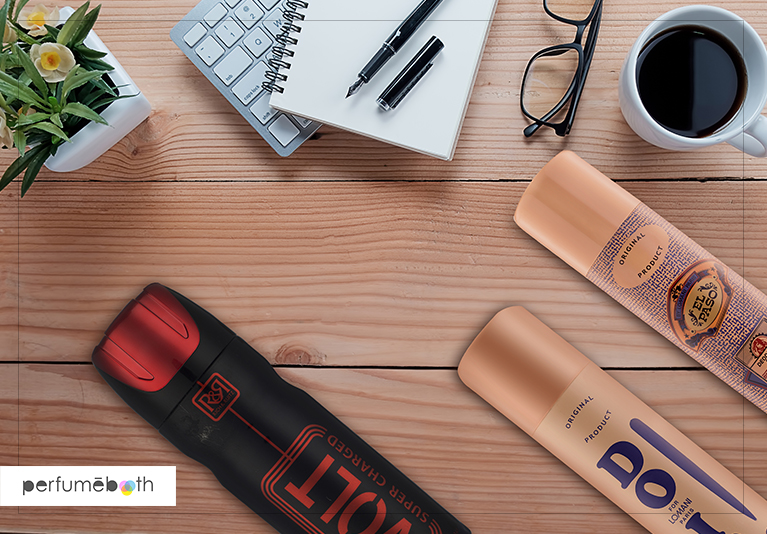 While choosing a body spray one must take these factors into consideration, such as-
Season/weather
How long it can last
Scent/fragrance
Ingredients and oils used
In order to get the complete picture, one must understand their personality by taking some quizzes for the personality tests in order to determine the right fragrance for your personality type. Most men prefer enticing and desirable scents that are unique in its texture and scent.
The best body spray combination for men should include scents like- Woody, and body sprays can be the best option to choose from as per the mood and occasion at a pocket-friendly budget.
We at Perfume Booth has a variety of body sprays to choose from, such as – Flower power body mist, Forever musk, Guava delight, etc. The fragrance is a part of our personal brand and personal presentation of our personality and style and if used appropriately it can leave a powerful effect on how other people perceive you and your style.
About 80% of men in India don't wear body sprays or perfume on a regular basis as they lack the interest and knowledge about the industry. It is often seen that the men in our country isn't aware of the importance of grooming and hygiene essentials and must-dos. The perfume industry's ideal customer is Women as men are ignorant towards the industry and they do not consume the product on a regular basis. However, nowadays the men are getting aware of the importance of grooming and their appearance and they pay careful attention to personal grooming.
Personal grooming and their scent play an important role in how a man is perceived and it can boost the confidence of an individual.
Understand your personality– As we are moving forward with our new release we would like to guide you through some basics while choosing the right fragrance-
Take the perfume finder quiz to understand your style and taste.
Come back to our website
Go to the menu
Select the category according to your preferences
Shortlist a few scents
Then finally make your purchase accordingly
Type of your skin –
Finding a signature scent is a must when considering your day-to-day routine. It can act as your personal trademark, announcing your arrival and conjuring memories of you when you aren't around.
Depending on your preference, there are a variety of perfumes you can choose from Perfume Booth. There are fragrances that smell musky, strong, earthy, and floral and baby-like. The combinations are diverse and abundant.
While we recommend that you sample the fragrances first and then see how they react with your individual body chemistry before choosing your signature fragrance.