Know About Amazing Perfume Gift Sets For Girlfriend's Birthday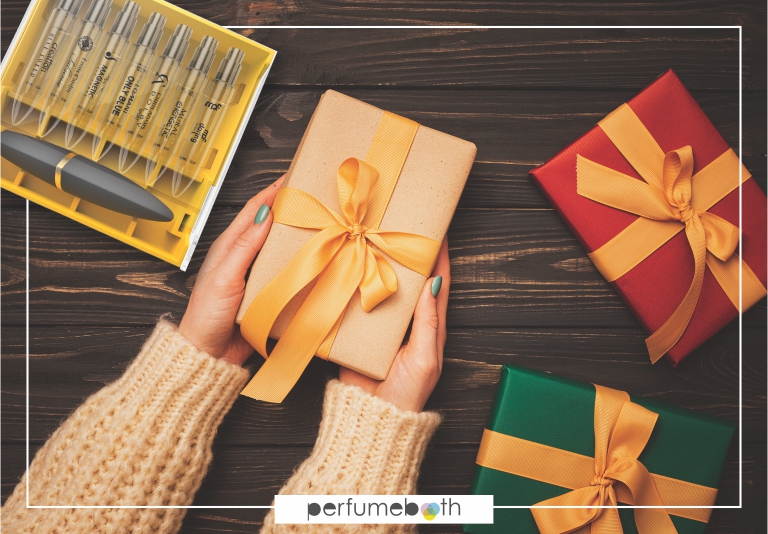 We look for unusual ways to show our affection to someone we love. Especially on their birthdays or anniversary, we want to see a beautiful smile on their face. Make this possible by gifting them the best gift suitable for every occasion and that is a Perfume. There is no other gift better than perfume no matter if you need a gift for siblings, parents, or someone you love. Surprise your girlfriend with the best perfume gift sets available with top brands. Some of the most popular perfume packs available for gifting in India are,
Perfumer's Club Gift Box:
If your girl loves Made in India luxury scents, this brand is for you. Perfumer's Club has some of the most aromatic perfumes you have ever tried. There are gift packs available from this brand with three perfumes in Best Fragrances for women, a Classic fragrance for women, and a unisex theme. You can choose whichever you feel is best for your loved one. Although they offer high quality, the cost is not at all high.
Scent Shot Gift Pack:
For the one who loves to try new scents and explore new perfumes, Scent Shot is perfect. It is a stylish box that hasseven international perfumes in vials and comes with a carry case. Your girlfriend or fiancé can insert the vial of scent she wants to try in the carrying case. This a one of a kind perfume gift anyone must have received. If she loves to travel or smell good all the time, this way she can carry perfumes.
Colour Me Gift Sets:
If you need a classy perfume gift set for your girlfriend or fiancé, the Colour Me perfume gift pack is good for you. This gift pack has one full-size perfume and one full-size deodorant spray. Both will of the same variant hence you can choose the variant for her. The gift box is quite sturdy and looks expensive to touch. This is also a great gift for anniversaries and weddings.
Apart from these, you can also buy single perfume bottles as gifts too. Brands like Chris Adams offer their perfumes with unique packaging designs. Each bottle has a classy box sometimes shaped like a denim carry case or sometimes a 3D version of a diamond. Any girl would love to have them as gifts. It is an experience to receive the cutest packaging and opening it.
You can buy all these perfume gift pack for your girlfriend online on Perfume Booth. This perfume store delivers them across the country so you can send gifts anywhere you like. If you are in a long distance relationship and want to surprise your girlfriend, this can be a great idea. You can buy perfumes for birthdays, anniversaries, Valentine's Day, or to surprise your beloved. In this perfume shop, there are several gift ideas for men as well. Hence, if you are seeking gift ideas for your boyfriend, husband, or fiancé, you can try them. Visit Perfume Booth to plan a beautiful aromatic surprise for the love of your life.