Know About Deodorant Sprays Which Need For The Spring Season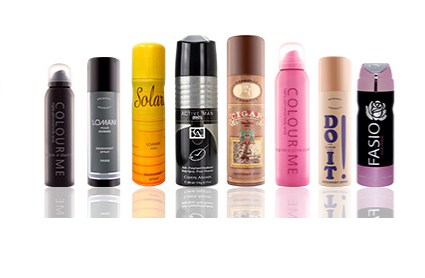 As the winter season is going away, it is time to change your grooming routine. From applying heavy moisturizers, you are slowly moving to lighter lotions. Saying goodbye to your heavy woollen clothes, you are now wearing fewer layers. Similarly, your body spray should also be changed. Quite like perfumes, you must wear body sprays according to the season. This helps in enhancing the aroma and making it more noticeable. Here are some of the deodorant categories that you can explore during the spring season,
Aquatic And Citrusy:
Body sprays with aquatic and citrusy aroma are best for this time. These have the aroma of citrus fruits, saltwater, seawater, marine, beaches, moss, herbs, and mint. Some of the options for this range are Colour Me Green, Silver and Silver Sports, Chris Adams Active Women, and Active Man. Explore all kinds of women's and men's deodorants in this range online.
Floral And Fruity:
If you need something for everyday freshness, perfumed deodorant with a floral fruity aroma is right. Rose, jasmine, lavender, daisies, waterlily, lily, and gardenia are some notes in floral sprays. While in fruity body sprays, you will find citrusy notes, juicy sweet fruits, and berries. Try New NB Pink and Black range, Colour Me Pink, Neon Pink, Red, and pearl is also best for spring.
Sporty Specific:
An athletic person has a unique deodorant requirement. They want something that can cover the sweat odour while making them feel fresh. These types of body sprays are highly aromatic as well as have antiperspirant properties. You can get such body sprays from brands like Hot Ice. This brand specializes in sports deodorants made for an active lifestyle. They are available in all kinds of aromas. So, choose the one that you feel is the best for you. Not only for men but there are also many women deodorants in this category too.
All these options are also perfect for the summer season as well. You can choose them according to your need or the time of the day. Look for brands that have highly perfumed options. These are best for you to smell amazing for hours.
How Should I Apply Deodorant For Warm Weather?
You must apply body spray according to the season to get the most out of it. for the spring and summer season, always apply the deodorant right after taking bath. Moisturize your skin well and spray the deodorant from a distance. It will cover a larger space on the body. If you need to freshen up the aroma, take a wet tissue or towel, clean up your skin if it is sweaty and reapply.
Best Place To Buy Discounted International Body Spray Brands:
For those who need international deodorant brands at discounts, online perfume stores are the best place. Over here you can get huge discounts on 100% original perfumed body sprays. Also, there is such a wide range of brands to explore. You can buy deodorants from Lomani, Chris Adams, Colour Me, New NB, Otoori, RnR, and Hot Ice. Visit the store to buy them all as single packs or get combo packs to save more.