Save Time And Money With This Best Raksha Bandhan Gift Online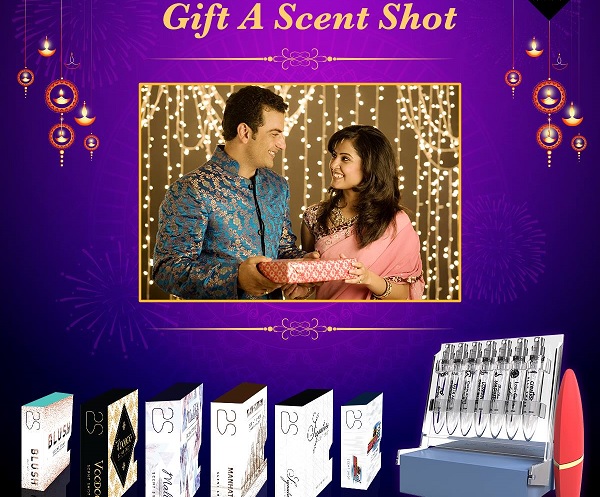 Markets are often flooded with useless gifting items like decor pieces or such other items in name of gifts. They might look heartfelt and cute at the moment, but most of them end up in corner of cupboards. Instead of gifting all this to your sibling, why not gift him or her something useful like perfume. Fragrances are a major part of the new grooming trend. If your brother or sister loves to take care of themselves, it can be a great gift for them. They will love to wear them every day, flaunting the perfume among friends. They might even ask you to get them more on their birthday. Here is what makes it the best Raksha Bandhan gift,
Affordable Options To Save Money:
 While choosing the gifts, we often worry about the budget. Especially for those siblings who save money to buy gifts on Raksha Bandhan, this can be tedious. With the new wave in the perfume industry, many brands are now creating affordable fragrances. You can get international brands at low prices without compromising quality. You can also get high quality Arabic perfumes at an affordable price. Whether you have a budget of just rupees five hundred, you can get amazing fragrances in this. Check out online fragrance stores for such affordable options. You can easily get several of them for Raksha Bandhan gifts.
Fragrance For Everyone:
This is what makes perfumes the best gift for every occasion. There are so many options available to explore. From gentle fragrances to strong ones, you can get everythingthese days in India. You will not have to worry about whether your sibling will like it or not. If they are not into perfumes, you can also gift them non-alcoholic deodorant sprays. They are also trending these days and are known for their vivid aroma.
Save Time With Online Stores:
If you are not able to take out time to search for the best gifts, online stores can help you. Over here you can get many fragrance brands and types. Not only options for scent are here, but packaging too. You can buy single perfume bottles, an assorted collection of mini scents, and even gift packs. Getting all these options in one place can indeed save your time. All you need to do is choose the right perfume for your sibling. If you are not sure which aroma, he or she will like, choose unisex scents.
Why spend days and weeks in search of the right Raksha Bandhan Gift Pack for your sibling when you can get one easily. Best Arabic perfumes and gift packs are available online in India at an affordable price. You can explore the collections on the online perfume stores to choose the best. Fragrances available on these websites are delivered across the country. Hence if your sibling is living in any other part of the country, sending one is easy. Start your search now and surprise them with the best Raksha Bandhan gift. It is better to start early than forgetting to get one!