The Stories from English Fragrances
The British fragrances are always known for their striking Royalty. The Brands Creates the fragrances like their royal warrants. The exquisite scents vary in all type from the basic colour to classic taste. The fragrances of British scents are known to be a gentleman's fragrance. Queen Victoria always sprays a fragrance down her gloves before she lets anyone kiss it! She knows how to rock in royalty. Perfumes are the signature tale of uttermost luxury and boldness. It is an invisible liquid that has come a long way after getting inspired from many archives of time travelling. An English fragrance is a true story of sophistication and elegance.
English Blazer is a story of timeless style. It belongs to a heritage of lavish sophistication. The story of English Blazer Perfume is as unique as its fragrance notes. The company has the power to blend our yesterdays and tomorrows. English Blazer upholds a new era of distinguished masculinity with its new dynamic manly fragrances. Its tone, passion and expertise are well written by its finest collection of perfume ranges. The best perfume from their stores goes to these three Amazing fragrances.
English Blazer London– It belongs to the world of passion and tradition. A world class English flagrance for men globally recognized for its timeless fragrance. It has a rich classic taste. A must have for the modern man who knows how to carry a charm. It belongs to high quality EDT.  It has a white bottle reframed with its timeless elegance. It has pure 100ml net quantity of the product.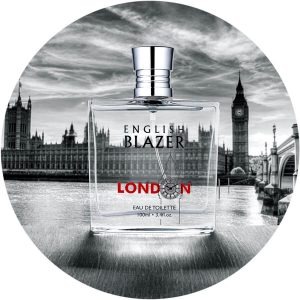 English Blazer Black– It is the call of the Unforgettable strong fragrance known for its dynamic notes. It comes with Modern, creative and a pride status. It is made for the man who knows what he wants and stands bold and gracefully with it. It is a beautiful collection of Citrus accents of Lemon that ends with bergamot strokes. It hits the Mediterrian passion with each of its drop. The translucent glass bottle comes with a hue of silver and black colour codes with its dense rich liquid.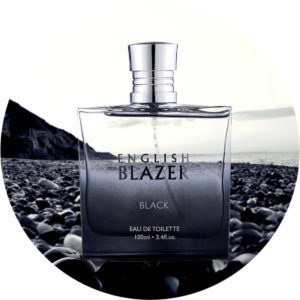 English Blazer Original– Unique, Authentic, Superior, Focusing on soft, smooth characteristics, and delivering them with true substance and unforgettable charisma, the English Blazer Blue range combines delicate lemon and tangerine upper notes for a light and cool aroma for the man that refuses to compromise his masculinity. it comes in a little mobile bluish tone bottle filled with the richness of aquatic aroma and deep feeling. Perfect for someone who never compromise with his masculinity.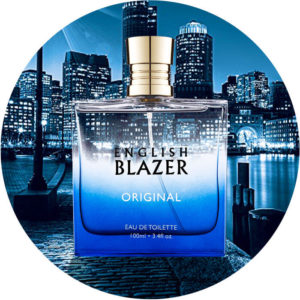 The company is for those who don't want to charm others with their fragrance but to maintain themselves with their signature. It belongs to the complete man. It creates a trend with its endless stories of passion and sensuality. The strong bottom notes are always long lasting. It knows the taste of a genuine complete man. If you want to immense yourself in the wet fragrance of warm notes that is exotic and divine, then go for these high end evergreen vintage perfumes.