Top Baug Sons Perfumes You Need To Try
A perfect blend of new and old, Baug Sons perfumes have been loved by the masses all around the world. Launched by the house of My Perfumes UAE, this brand is known for creating some of the marvellous oriental as well as French scents serving the perfume needs of the masses over decades. Under the guidance of Mr Firoz Baugwala, top perfumers known around the world work day and night for creating some of the unique and sense pleasing notes.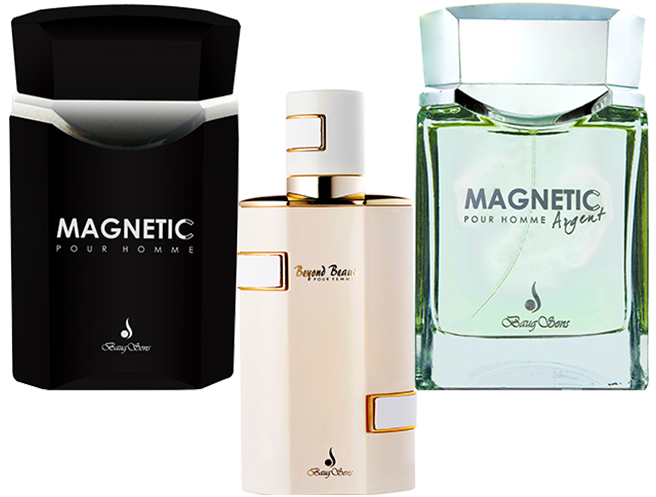 They take inspiration from the age-old classic fragrances and add a modern twist to it for making it more contemporary and relevant to the newer generation. The brand has a vast range of fragrances, however, there are few which are loved and adored by men and women around the world. some of these top Baug Sons perfumes that you just can't miss are,
Artist pour Homme Eau de parfum: An elegant blend of fresh notes, this fragrance will keep you smelling amazing all day long. With top notes of sweet juicy apple, refreshing mint and zesty lemon, this perfume has a fresh vibe to it. The middle notes are rich in tonka beans and geranium adding herby touch. The base notes contain vanilla, vetiver and oakmoss for the earthy warmth with a sweet surprise. This perfume is perfect for all-day wear throughout the year.
Lustrous Intense Eau de parfum: An intense tropical cocktail, this perfume is best for a woman with joyful and bubbly personality. The top notes of this mesmerising perfume contain tangy citruses, juicy watermelon, and violet. The middle notes of this perfume are rich in handpicked fresh jasmine, roses and gardenia. The base notes of this perfume add an intense touch to it with sandalwood, patchouli, vanilla, rosewood and musk. Perfect for all-day wear, this perfume for women will make you stand out among others.
Treasure's Night Eau de parfum: A perfect fragrance for those sensuous moments, you will be left mesmerised with its scent. This strong Baug Sons perfume for women contain top notes of fresh handpicked orange blossoms. The middle notes of this perfume contain fresh fragrant jasmine, earthy patchouli and warm solar notes. The base notes contain a mix of sweet gourmand notes of honey and woody notes of cedarwood giving it that twist. This is a great perfume for evening and night time giving you that attractive touch for parties and date nights.
Desert Prince Eau de parfum: Charm everyone with your personality and this amazing perfume for men with dynamic twist bringing the old and the new together. The top notes of this oriental perfume contain agarwood, vetiver, amber, and Brazilian rosewood adding aromatic woody touch. The middle notes are herby and zesty with tonka wood and cardamom. The base notes have a sweet woody kick to it with Sichuan pepper, vanilla and sandalwood. It is a mesmerising oriental fragrance meant for special moments. Wear it in winter, monsoon and colder weather to stand out. You can all these and other Baug Sons colognes for men and women at budget-friendly prices online in India at popular perfume stores. If you wish to get 100% original international perfumes, buy them from trusted stores only.