Top Denver Perfumes For Men You Need Today
Denver is another major deodorant and perfume brand in India, popular among young men. They also deal in an amazing range of shaving, face, shower and hair giving the new generation an amazing opportunity to up their grooming game and feel amazing. The brand has a wide range of refreshing deodorants and perfumes so that you can easily find something for every moment.  Some are inspired by the superheroes while others follow a particular theme in giving men of today a refreshing touch of scented pleasure. If you are planning to have a look at some of the popular perfumes from the brand, here are some of them,
Denver Superman Intensity Perfume: This Eau de parfum for men comes in a stunning black and red ombre shade bottle and inspired by the popular superhero, Superman. The fragrance is also fabulous adding an armour of scent on your body that will last until you do. The main accords of this perfume are citrus with a hint of woody musk adding that bit of tanginess and warm earthiness you always seek in perfumes. It is powerful yet alluring in nature. With its gentle yet intense scent, it is perfect for the evenings.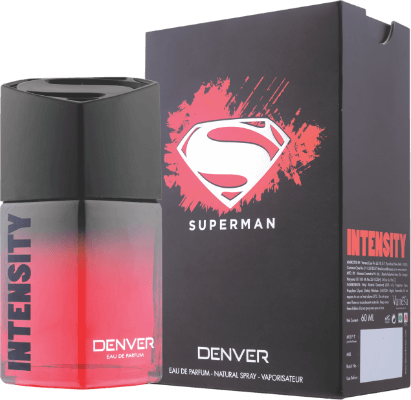 Denver Hamilton Eau de parfum: this Eau de parfum for men comes in a 100 ml bottle with a gorgeous green colour. This shade of the bottle depicts its inner fougere essence. With a perfect blend of fresh aromatic notes, this perfume is suitable for all office as well as for meetings. You can make your personality stand out with its long-lasting alpha male fragrance. With its fresh aromatic fragrance, it is ideal to be worn around the year throughout the day.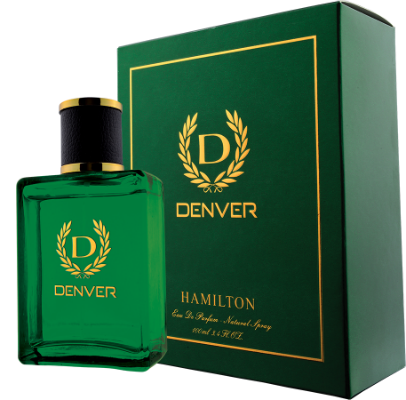 Denver Hamilton Esteem Eau de parfum: This 100ml Eau de parfum for men comes in a stunning dual shade bottle that reflects your style in every way. The fragrance is awesome with a hint of charm to match your personality. The top notes of this perfume are a mix of juicy bergamot, lavender and pepper. The middle notes are a bit spicy adding that much-needed zest to it. The base notes are earthy and warm with patchouli and musk. The fragrance is perfect for everyday office wear and party wear so that you can stand out among others.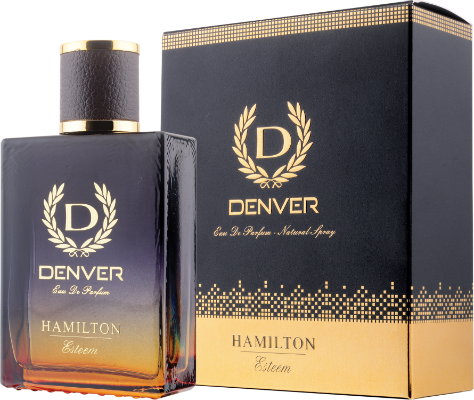 Denver Hamilton Arcane Eau de parfum: This Eau de parfum for men comes in a gorgeous black finish 100ml bottle with silver accents on it. The style and design of the bottle reflect on the intense dark fragrance that it holds inside. Even if it is intense, the fragrance is fresh and spicy in the main accords. The notes are a blend of sandalwood, patchouli, amber and a hint of sweet warm vanilla adding an earthy warm gourmand touch to it. You can wear this every day while stepping out for parties.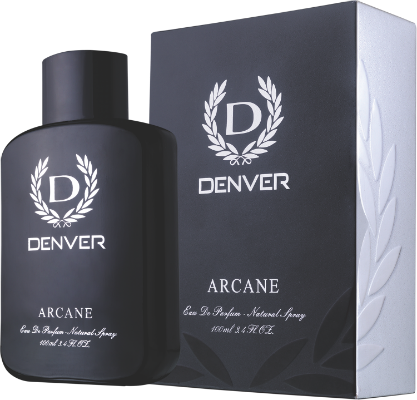 You must try all these perfumes if you are into refreshing perfumes available at cheap prices. however, if you want to have something luxurious and long lasting, you must try international perfumes than. Visit online perfume stores in India to buy them all in budget.