Top Selling Long Lasting Perfumes for Men
Are you a perfume aficionado who loves to explore various scents with one signature scent under their sleeves? This may sound weird to some but it is important to have a signature scent while using different perfumes according to the time of the day, season or mood. This helps you to get noticed by the opposite sex keeping your fragrance prominent. However, it can be quite confusing for everyone to choose a fragrance depending on different moods and moments. It should be in your budget, it should have a decent scent and sillage. The perfume should be long lasting enough to last for at least 5-6 hours, the more the better. Moreover, it should be suitable to your senses and skin.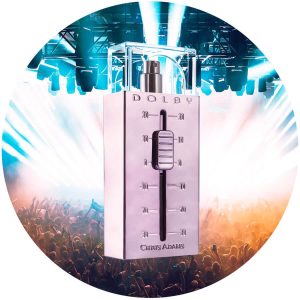 To help you in making the best choice, we are here with a list of top Long Lasting Perfume for Men that will make you the talk of the town. Let's explore it!
Lomani Code Man:
A sensuous fragrance for men that speaks about your elegance, radiant personality and positive masculinity. With top notes of bergamot, orange flower and grapefruit, it has a zesty citrusy fruity kick to it. The middle notes are rich with sweet spicy notes of nutmeg, geranium, plum and lavender. The base notes are warm and masculine wit musk, teck, oud, amber and tonka bean. The scent is great for everyday wear making your personality apart from others. It has a lasting power of up to 8 hours. This is one of the most popular best long last perfume available for men.
New NB Black Pour Home:
A budget friendly yet fabulous scent which has the ability to last more than 6 hours, New NB Black pour homme perfume for men is everything you need to stand out from the rest. The notes present in this one are perfect combination of freshness and boldness making it perfect for daywear as well as night wear. The top notes in this are basil rosemary, verbena, fresh mint and lavender giving it a refreshing touch. The middle notes are loaded with herby fougere notes having juniper, coriander, cinnamon, angelica and absinthe. The base notes are full of warm earthy notes having oakmoss, balsam fir, patchouli, vetiver, cedar and musk.
Lomani Only Blue:
If you need instant freshness, this perfume is loaded with it. A perfect fragrance for evening engagements as well as parties, you can enjoy scented pleasure for up to 6-8 hours with it. The top notes of this manly perfume contain Cedar, Cardamom and bergamot adding a zesty flavour. The middle notes contain olibanum, grapefruit and vetiver. The base notes contain citrus notes, spices, pepper and gedion. This fresh perfume with strong citrusy and woody notes are enough to be your signature scent.
Maryaj After Dark:
A rather intense perfume for men that can make you stand apart from the rest with its strong actuation, Maryaj after dark is a pleasant surprise to everyone. The top notes of this intense perfume for men contain earthy tones of patchouli, oakmoss, fibalsam, vetiver, cedar and musk. The middle notes contain mint, lavender, juniper and coriander. The base notes contain basil, rosemary and verbena giving it fougere fresh notes. The perfume has a last power of 8 hours, which can vary with users. It maintains its sillage and scent until it dries out completely leaving a faint fragrance behind.
You can choose any of these or all of these best long lasting perfume for all time and enjoy the fragrance up to 8-10 hours with these fragrances. You can choose perfume for day, night, office as well as parties with these brands in your budget at online perfume stores.