Trending Lomani Perfumes For 2021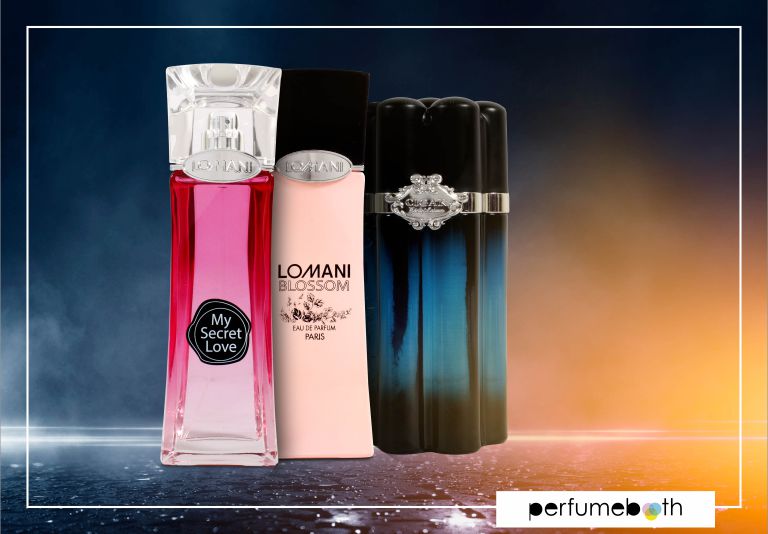 Wearing good perfume is particularly important if you want to be in limelight. It makes others notice your personality, adding zest to it. You might not wear designer outfits, but if your perfume is good, it will make others acknowledge you. However, wearing the same perfume every single day or the old ones often does not have the same results. Your scent starts losing its charm making you go unnoticed. Give your style a new surprise every day with trendy Lomani fragrances. Created by the best perfumers from across the world, these perfumes have the latest aroma.
Here are some of the trending Lomani perfumes you need to look for,
L'aventurier Eau De Parfum:
An adventurous perfume for a man who loves to explore novel places. Wear this aromatic perfume for days as well as nights around the year. It has rich notes of leather, white musk, dry woods, vanilla, and moss in the base. This makes it suit all moods and time of the day. The refreshing notes of citruses and tropical fruits make it soothing for the senses.
White Intense Eau De Parfum:
This perfume is for those who like intense woody perfume with a twist. Designed for parties this perfume is enough to make you smell vivacious. Enjoy the base notes of white musk, dry wood, and vetiver for a rich flavor. The top notes bring the freshness of citruses with green notes in the heart. It has a unique twist of cedar leaves and cardamom. This perfume is perfect for the night and winter season.
Do It Eau De Toilette:
An ultimate citrusy fougere perfume for men, Do It is all you need for everyday use. The first layer reveals itself with green notes of coriander and juniper. Adding a little touch of spices, the heart has nutmeg and floral notes of lavender. The earthy notes of orris root, amber, oakmoss, and patchouli make it warm and aromatic. You can wear this perfume around the year during the day as well as night.
Why Not Eau De Toilette:
Give your personality a scintillating touch of ginger, grapefruit, and bergamot with Why Not EDT. Along with these, there is juicy apple and pineapple, making it sweet and tangy. The green notes of violet leaf and geranium add a comforting touch to this perfume. Also, there are woody and marine notes at the base making it perfect for all day. You can wear this perfume every day around the year and enjoy all the attention you get.
Make this aromatic brand yours by trying its trending perfumes. You can buy New Lomani perfume in 2021 online in India from most of the popular fragrance stores. There are perfumes for men and women available in various fragrances. Whether you like strong fragrances or gentle ones, you can get them with this global brand. Apart from perfumes, there is a vast range of perfumed body sprays available with this brand as well. The entire range is priced at a budget price so you can enjoy exquisite quality without spending a lot. Try Lomani fragrances right away to smell amazing every day.