Try Fragrance Notes Popular Since Ages
Over several centuries, fragrances have been in use to smell good. Used initially by the elites, princes, princesses, royalty and anyone rich enough to afford to hire a perfumer for creating the scent, perfumes have changed significantly since then. Centuries ago when some of the first perfumes were created, only natural ingredients were used such as flowers, fragrant woods, spices, oils, gums and so on. Out of all these, flowers were some of the most popular fragrance ingredients used to make one smell marvellous, making them one of the most renowned fragrance notes.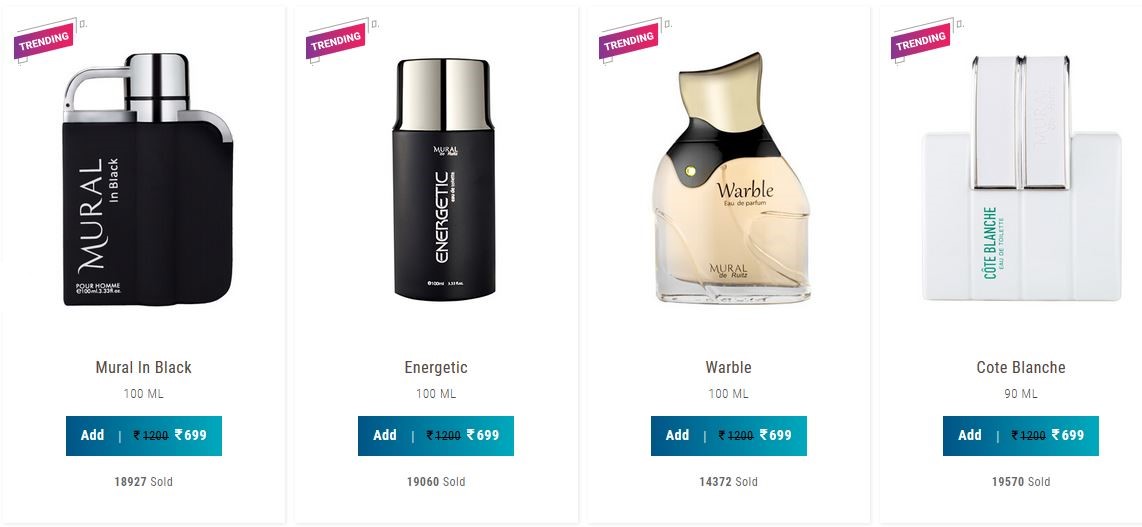 Easily accessible to the perfumers, flowers were something refreshing and aromatic. Perfumers could easily create a wide range of scents with different kinds of lowers, mixing them with fragrant woods and oils. Even today a wide range of perfumes contain flowers as their basic ingredients part of different layers of the scent. If you want to smell great, this fragrance note can do it for you. Here are the reasons why you should include it in your everyday grooming routine,
One Of The Largest Fragrance Category:
Out of all the fragrance families, as divided by the perfumers and perfume experts, floral notes take about the largest fragrance share of all the scents are created ever. There are 4 fragrance family in general with more than 10 scent categories and notes and only floral notes have the ability to be merged with any scent note to create a new one. It takes over about 60% of fragrances created all around the world with top brands like Mural De Ruitz perfumes, making it the king of the perfume world.
Suitable For All The Seasons:
All the perfumes have limited usage when it comes to seasons, except floral accords. From the romantic spring season to the colder months of winters, floral notes can be a part of every perfume type. You can find it easily in the base of the perfumes that have striking floral notes and in the middle and top layer of perfumes to give a subtle touch to the strong bases. With its gentle yet striking aroma, floral notes add a soothing comforting touch to your personality.
If you are buying floral accords for the spring season or summer season, go for the single flower or floral bouquet types of perfumes. For monsoon, floral accords merged with fresh notes or aquatic notes are ideal and for winters, floral notes merged with woody and spicy will be best for you. You can find all these types of perfumes with brands like Mural De Ruitz colognes online in India.
Can Be Worn Day And Night:
Unlike other fragrance notes, floral accords can be worn throughout the day from morning to evening. All you have to do is choose the strength of the perfume that you love. If you are into gentle fragrances, you can try out the gentle floral perfumes or go with the strong sensuous ones if you like stronger scents
Explore this wide and most loved perfume category known since ages. You can buy floral perfumes of your likings with top-selling international brands online in India on perfume stores easily. Make sure to choose the original perfume for exquisite fragrance experience.