What Are The Best Ideas For Corporate Gifting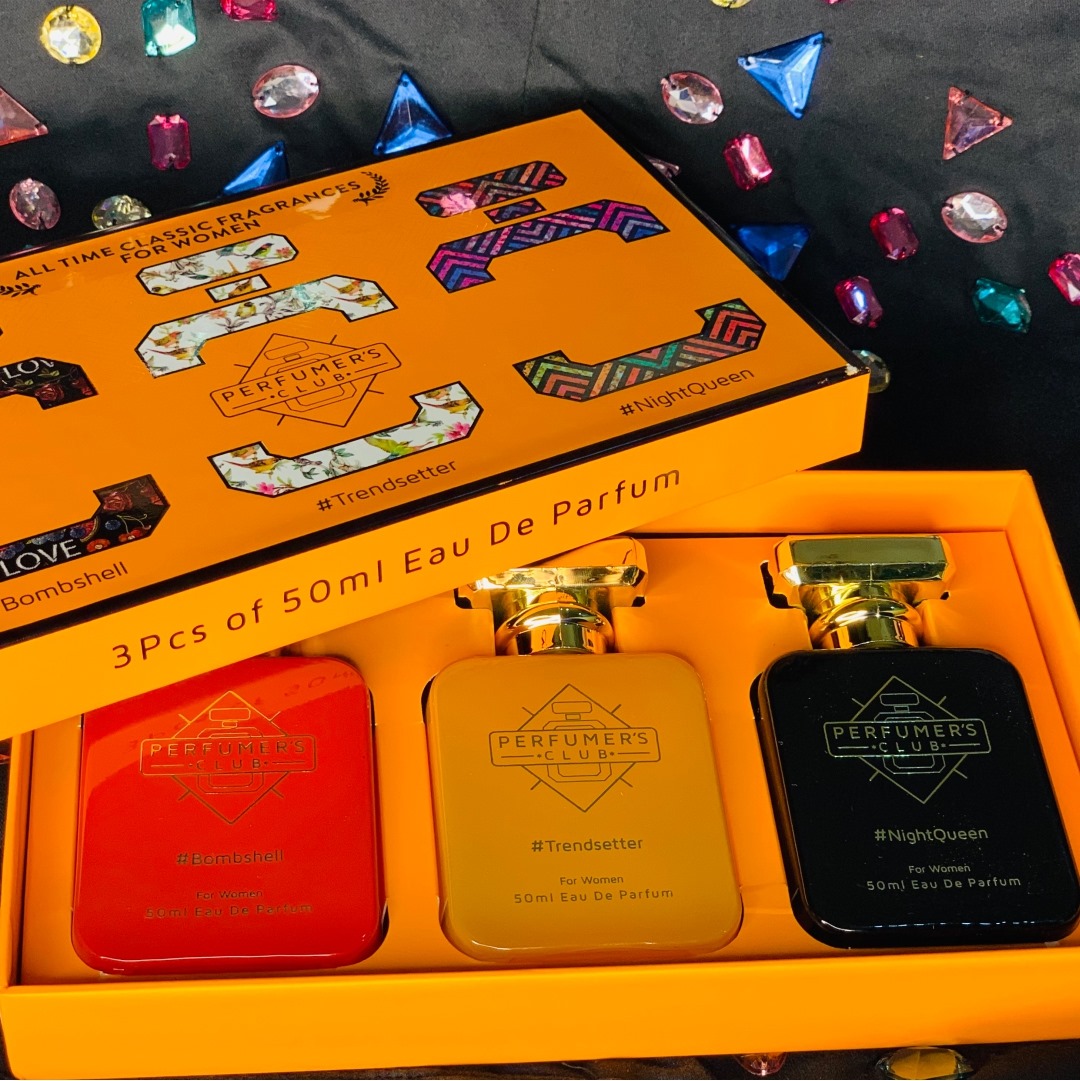 Giving gifts to each other is a customary practice in corporate houses. Even small business owners send gifts to their partners. It is a way to enhance a business relationship and advertising. Giving gifts on special occasions like Diwali reminds them of your work. It reflects on how much you care for this working relationship. This is why it is important to choose your gift well. It should show your dedication, and effort was taken in this gift, and perfume does it well.
Can I Give Perfume As A Gift To Employees?
Yes, you can give perfumes to your employees at Diwali and annual day events. However, the perfume gift should be nice and of excellent quality. Your employees should not feel neglected while receiving the gift. A nice luxury perfume pack as a corporate gift will make a nice impression. These perfume packs often have more than one perfume with unique fragrances. You can add a distinctive touch by giving gender-specific gifts to your employees. All females must get the best ladies' perfumes and men should get the best men's perfumes. Doing these little things can indeed make your employees feel valued.
Can I Gift Perfumes To Associates?
Perfume is indeed the best gift no matter for whom you are buying it. All you have to make sure is choosing the right one. Everyone has a unique taste in fragrances. For finding the right gift, it is important to understand them. If you are thinking about buying fragrances for your business partners or associates, you must choose them well.
If you are aware of their fragrance choices, you can easily get one for them. In case you are not sure, give them unisex perfumes with a citrusy aroma. It is loved by everyone. Perfume brands like Perfumer's Club have perfume gift set for men, women, and unisex. You can easily go through these and find the right gift for your business.
Adding a personalized touch to this gift pack will enhance its value. You can either add a small sticker or a little gift card to the pack. This will show how much you value the relationship. You can give it to fellow partners, businesses you work with, and even to vendors supporting the business. It is indeed the right gift option for small as well as big companies.
Can I Buy Corporate Gifts In Bulk In India?
It is very much possible to buy corporate gifts in bulk online in India. A brand like Perfumer's Club has a nice range of fragrance gift sets. You can add a little personalization to it making it a perfect gift for staff and associates. Whether you need to buy a gift for the annual day, or Diwali, you can easily get them online at the best price.
Moreover, these will also work well as presents for retirement or for giving tokens for appreciation. Often corporates give bags, appliances, and dry fruits as a gift. A perfume gift pack will indeed add a unique touch. Explore the collection and make your business stand out with the right gift.