Why Eau De Parfum Is The Best Perfume Pick For Every Moment?
The perfume world is a vast one offering a wide range of scents with different qualities. There are deodorants, EDPs, EDTs, EDC, parfum oil, and several other perfume variants available with top known brands. Among all these Eau de parfum or EDP has always been a favorite of the masses mostly because of its strong impactful scent. However, there are many important aspects of Eau de parfum contributing it being one of the largest perfume categories.
Lasts longer than any other:
A normal EDP has more than 15% fragrance essence concentration. Since it has more perfume essence as compared to other categories, it tends to stick to your skin better and evaporate at a slower rate. A good EDP perfume like Challenger perfume can last for more than 20 hours with just one application. Therefore, if you need to smell good without worrying about your scent, this is the perfume for you.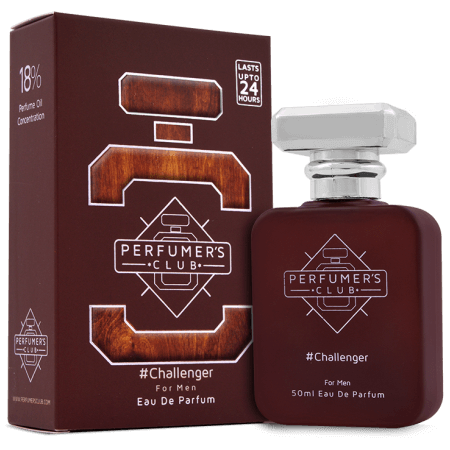 Little quantity goes a long way:
A small bottle of Eau de parfum can last for more than 6 months which is far more than any other perfume type apart from perfume oil. You need just one or two sprays, each application lasting for more than 20 hours on you. You can easily do the math to find out how long a 50ml perfume bottle of fragrances like #Challenger Eau de parfum for men is going to last.
Does not get damaged:
As compared to EDT or deodorants that contain alcohol and other chemicals in the base, Eau de parfum does not get damaged easily. You will need to expose it to high heat and sunlight to breakdown the perfume, otherwise, it can go for years and years. This is the reason people prefer to spend a little more on designer EDP perfumes and collect them. You can keep more than 1 perfume and not worry about it getting damaged.
You can purchase high quality Eau de parfum for men as well as women online in India with some of the best fragrance stores. There are several homegrown Indian brands as well that offer an amazing range of EDP perfumes at an unbeatable price. Explore them at least once if you want something made in India and unique in scent as well as in presentation. If you have been using deodorants and Eau de toilettes until now, it is time to make this switch. These high essence perfumes will truly blow your mind with its amazing scent.