Why Unboxed Perfumes Are Best To Save Money?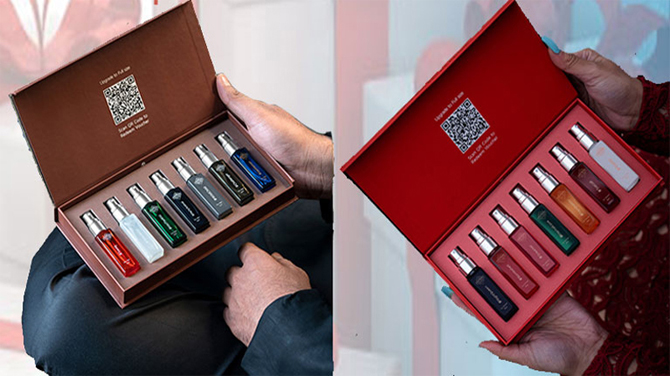 Perfumes are often quite expensive, especially luxury brands. They are known for their highly aromatic essence and longevity. However, not every perfume lover is able to invest money in these. They either go with the deodorants or cheaper perfumes available to them. How about if you can get a chance to indulge in the best of the perfumes? And that too without spending a lot of money on it.
Yes, it is absolutely possible. Unboxed perfumes are the best way to save money on fragrances. These perfumes come without the original outer packaging. This causes a price reduction. Anyone who wishes to try original perfumes must try these. They are available online at up to 60% off making them a lucrative deal.
The best part about them is you can enjoy high quality perfumes without the high cost. The fragrance inside the bottles is untouched. It smells the same and lasts long. When you can get this quality with unboxed type, why pay full price? Moreover, it is also useful when you need a nice gift for someone special.
Is It Okay To Buy Unboxed Perfumes?
Often people think that unboxed perfumes are first copies. But they are not. During transit, production, and storage, the outer package of perfume is damaged. It is deemed unsellable. So, to avoid these perfumes from ending up in a garbage pile, they are sold. Instead of the original price of the perfume, these are given at a low markup.
Apart from this, they are also sold separately. You will not find them in the same store as the ones with the original packaging. There are dedicated stores that fix these perfumes and make them good for sale. Apart from the outer packaging, there is no change in the perfume you bought from the brand store and unboxed.
Where Can I Buy Unboxed Perfumes?
Unlike perfumes, very few places sell unboxed fragrances. You have to be careful while buying them. Many stores often claim to sell original unboxed perfumes and give fake ones instead. Henceforth, always buy from a store authorised to sell them. When original perfumes are discarded due to damaged packaging, they end up in pile. These are then either destroyed or given to resellers. The brands keep a track of all these sellers.
And they are the ones who you should trust for buying unboxed perfumes. If there is any damage to the nozzle, it is replaced. If the damage is to the packaging, the bottle is transferred to a white box. Al this is done while maintaining the quality of the perfume. It is not altered in any way. Hence, you get 100% real perfume experience sans the original packaging.
Online perfume stores like Perfume Booth are the best option for buying unboxed perfumes. They source perfumes from brands and check for quality. Instead of buying from local stores and street vendors, such perfume stores are better. Visit them, explore perfume online, and go with the one you like. With unboxed fragrances, you can enjoy branded scents at affordable prices.